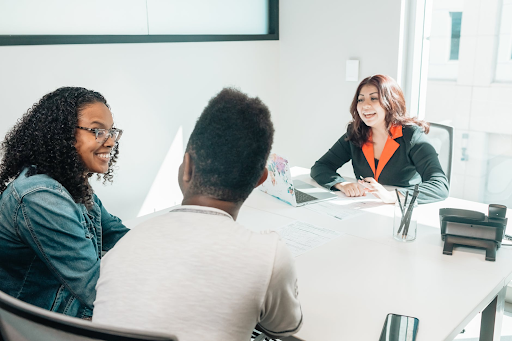 As a financial advisor, numbers are only a part of the bigger picture. While your clients want you to be good with numbers and help them to reach their financial goals, that is just the start of the process. You also want to be a financial advisor they can trust to handle their money and do what is best for them.
Creating meaningful relationships with your clients is an important part of any financial business. When your clients feel like you are working in their best interest and they feel like they are in a meaningful relationship with you, they are more likely to stick around. Some of the steps that you can use to help develop better relationships with your clients include:
Be a Good Listener
While you will need to talk on occasion to help explain accounts, different strategies for building wealth, and more, you also need to take a step back and be a good listener as well. Your main goal should be to ask a lot of questions and then listen to the answers your clients give you.
Without good active listening skills, you will miss out on important information that your clients will like to share. You may offer the wrong products and services, which can turn the clients off from working with you. Listening is the only way that you can truly learn about your clients.
It is not a bad thing to be curious about your clients and ask them a lot of questions. This can help draw them out. They may be a little bit nervous about this meeting too or not know where to start. Asking lots of questions will help you both get on the same page and can help you do your job even better.
Find a Way to Connect
You also need to find different areas where you can connect with the client. This is going to vary from one client to another and you may need to search for it a little bit, but through the active listening that we talked about before, you will be able to learn something new and can really form some good connections as well.
You will be surprised at how much information your clients will share with you when they start to feel comfortable. You can take advantage of this by catching on to a type of music that they love, their favorite movie, and then discuss these topics and form a deep connection with them too.
Check-In with Your Clients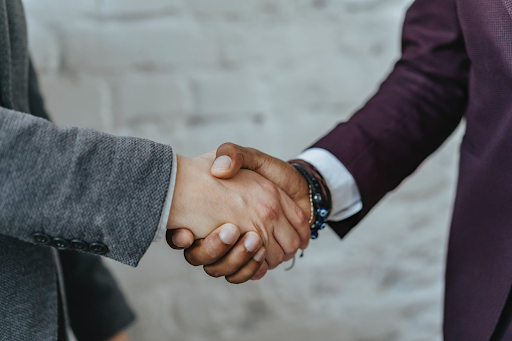 It is never a good idea to get a client and then ignore them for a long time until they come to you for questions or advice. If you rarely reach out to the client, it is likely they will notice and start looking for a new financial advisor. You should make it a goal to check in with your clients on a regular basis.
While discussing their financial goals and helping them keep up to date with their accounts is a good place to start, you need to make it a bit more personal as well. A computer program can help with the accounts and will do some of that automatically for you. You need to make it count better than that.
You should check in with your clients to see how their professional and personal lives are going. Doing something like sending a personal note or a quick email or even sending a special package will make a big difference. It shows that you actually care about what is going on, rather than seeing them as just a number.
Creating a Website with Valuable Content
Your website is going to be an important part of your relationship with the client. When someone wants to look to you as their financial advisor, they may check out your website and see what is on it to learn more about you. A good website can help you to gain new clients because it provides them with good information and shows them you are serious.
Even current clients are going to enjoy a website that is full of valuable clients. When they have a simple question or need to look at their account after hours, they want to just go to a website and learn. They do not want to wait for you to be in the office to help. A good website with the best content and that works will make a big difference.
There are many ways that you can create a website. Choosing the right web designer and theme and ensuring it works on many devices is just the first step. Finding a way to incorporate valuable content in the website, including a blog with valuable financial information could be a good place to start too.
Be You
The number one thing that you can do when building up a relationship with your client is to be you. They can tell when you are being fake or putting on a persona and they will feel like you are trying to hide something.
When you want to build up some credibility with your clients, you need to be genuine. Show them the true you, the things that you like, and how much you care about them, and they are more likely to stay. They want to form a genuine relationship with their financial advisor and the only way that you can do that is by being genuine with them.
Relationships Help Your Business Grow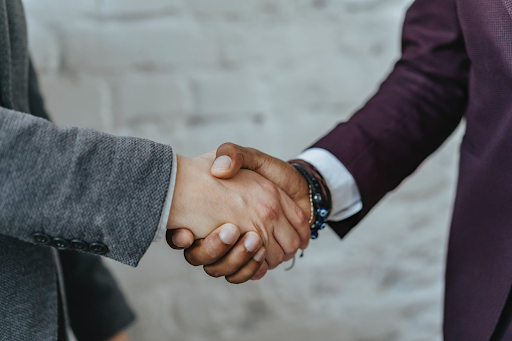 Many financial advisors get into this market and assume that as long as they are good with numbers, they will do just fine. This is an important aspect, but if you are bad at interacting with others, you will scare your clients away and never be able to build up the business you want.
When you spend some of your time developing good relationships with each of your clients, along with helping them to meet their financial goals, you will find that you can keep your clients for the long term while seeing your business grow more and more.