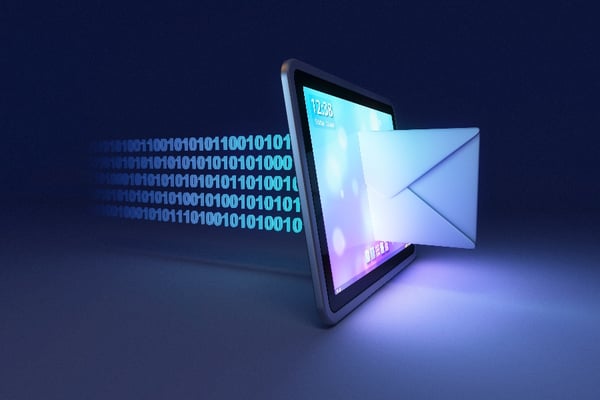 B2B companies are constantly looking for new ways in which they can generate high-quality leads. New tactics come and go but for digital-first companies have always used cold email as a simple and reliable way to develop connections with their audience.
Using cold email to connect with your audience ensures that you can create targeted campaigns that speak directly to your intended audience and gets your product or service in front of people for whom it will matter to most.
As cold email has become an increasingly popular tactic, a number of tools have been released that can help to automate pieces of your cold email strategy.
You'll always need to do some by-hand filtering of data to make sure that you are sending your emails to the right people at the right companies.
As you look to improve your strategies, consider using some of these cold email tools to ease your efforts:
Hunter
Hunter.io is an excellent tool for finding and verifying email addresses. Using Hunter, you can input a domain name and the program will provide a list of all known email addresses for that given domain. The tool is currently used by more than 1,500,000 people.
Additionally, Hunter offers a chrome extension that allows you to instantly generate a list of email addresses for any domain that you are visiting.
Their system doesn't just rely on a single database either — they are consistently crawling the web for email listings on websites, forums, and social media to connect people to their email addresses.
Hunter includes a built-in email verification tool that provides a complete check of each email before you send them. The email verifier included in hunter uses a unique process and data to make it deeper and more accurate than other verification tools.
Mailshake
Mailshake is a complete cold email campaign builder, making it easy for you to get in touch with your most promising prospects through email.
Mailshake is different from other options on this list because it allows you to connect directly to your Gmail account and send emails automatically through any email connected to the account.
Mailshake allows you to build out full drip campaigns that send emails at selected intervals.
Their system integrates with a number of popular tools (other than Gmail) including Zapier, Google Sheets, HubSpot CRM, and Pipedrive.
Their flexible API makes it simple for you to build out additional features and connect it to other software suites to extend MailShake's functionality.
Prospect.io
Prospect.io's goal is to make it easy for their customers to find their ideal prospects online and reach out to them, all through one simple platform.
Their system is comprehensive, allowing you to find and verify emails directly in their system and then launch complex drip campaigns to make connections with your prospects.
Prospect.io has a number of high-power integrations that make the software a natural choice for most companies. Software that their system integrates with include Pipedrive, Salesforce, Zapier, and others.
Their pricing starts at just $99 per month for a very powerful system, along with a 30-day money back guarantee with no questions asked. Prospect.io is one of the best cold email tools available today.
Autoklose
Autoklose is primarily an outbound sales platform. Their well-rounded solution provides several in-depth features that make it easy for you to identify and connect with your ideal B2B prospects over time.
Autklose is similar to Mailshake in that it can connect with Gmail and allow you to send emails through your primary email address. This can help you to prevent the emails that you send from ending up in the SPAM folder.
Additionally, you can create sequences in Autoklose that send at predetermined intervals.
This can help you to turn a cold contact into a warm introduction. Autoklose features detailed analytics to help you to monitor your efforts and find ways to optimize and improve over time.
Lemlist
Lemlist is a different kind of tool. They take the typical cold email tools and turn the entire concept on their head a bit. They have quickly become a favorite among seasoned marketers in a very short amount of time.
Lemlist isn't a jack of all trades type of tool like some of the others on this list. Lemlist is all about cold emailing. Their cold email features include things like in-depth reporting, drip campaigns, event-triggered emails, A/B testing, dynamic content, template management, and lead tracking.
Lemlist also allows you to send dynamic pictures and emails through email, where you can insert your own message onto the picture.
For instance, if you took a picture of yourself holding up a sign that said your prospects name and company, their system could generate a new picture for each prospect that you would like to send your emails to.
This is a great way to stand out from the competition and ensure that you get your emails read.
At $29 per month for a single user, Lemlist is an inexpensive option that provides a serious punch to companies that want to take their cold emails strategies to the next level.
Outreach.io
Outreach is a fully featured platform with extensive cold emailing features along with features for voice, email, and social as well.
It's an excellent choice of tool for marketing teams that want something comprehensive to help them with all facets of their lead generation.
Outreach.io features cloud, web, and SaaS deployment. They have placed a lot of focus on intelligent automation and reply detection to ensure that none of your interested prospects fall under the radar.
The deep personalization options help you to ensure that you are always speaking directly to your prospect.
Outreach.io does currently offer a free trial that you can use to test out the features.
Cold Emails, Warm Leads
Cold email is a strategy that has been growing in popularity in recent years. For good reason too — cold email is perhaps the best and most direct way for B2B companies to make direct contact with prospects that most narrowly align with their ideal customer avatar.
Here at RiseFuel, I've used cold email to connect with prospects and developed strong, long-lasting relationships that lead to mutually beneficial outcomes.