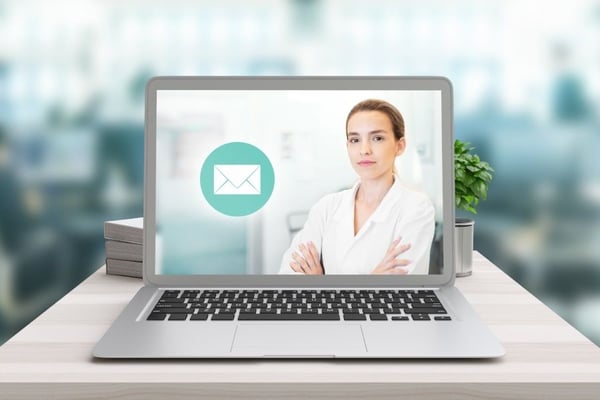 Your email strategy is a big component of your dental inbound marketing plan. When properly honed, successful email marketing yields positive returns such as increased revenue and better patient retention.
Nurturing your subscribers is a key ingredient to fostering relationships with existing patients and moving your leads closer to setting the first appointment.
Additionally, your subscribers want to hear from you. They've found you valuable enough to opt into your list and stay connected with your office.
You have an incredible opportunity to share expert advice directly to their inboxes to help better your audience's dental health.
Email is one of the best ways to get your content in front of those who are interested in your message. Email marketing for dentists is a tried and true way to keep your patients engaged.
You can begin improving your email efforts now to amplify your overall inbound marketing. Here are four strong ways to cultivate your list using quality-rich content that engages and adds value.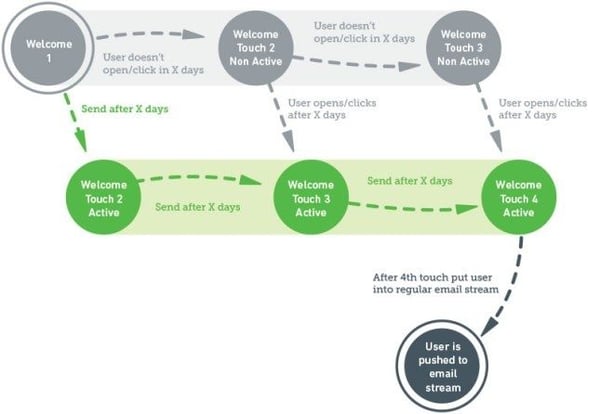 Create a Welcome Series
Sending a welcome email is a great way to begin the relationship with your new online lead. However, delivering a series of emails is a proven way of drawing subscribers into your culture and better nurturing this connection.
They're also highly effective in driving revenue and increasing open and click-through rates. Business2Community shares that, on average, 320% more revenue is attributed to them on a per email basis than other promotional emails.
You see, a welcome series is an excellent platform to share your story, offer dental tips over a 5-day span, answer common questions, give a special offer, and share customer testimonials.
By having each email build upon the previous one, recipients will anxiously look forward to their next message.
A significant advantage of creating a welcome series is it creates an expectancy for future messages, getting them in the habit of responding to your content.
Your readers will be more apt to act with upcoming promotions or events shared through email.
You also completely separate your office from competitors who tend to focus on one welcome message.
Action Steps for Your Welcome Email Series
Decide on how many emails you'll send for your welcome series and the frequency. Although 5-7 emails is a great way to encourage engagement, if that comes off as too much, start with three emails in your series.
Next, determine what content you'll share throughout your series. Storytelling along with sharing why your office is so passionate about dentistry (and the audience it serves) is recommended to build trust and credibility. Helping your leads solve common problems or address popular questions are also great content ideas for your series.
In your automation, be sure that the first email goes out immediately upon sign-up. Your second email will send the next day and the third one, 3 days later. If you're shooting for 5 emails, send the final two 5-6 days later after sign-up.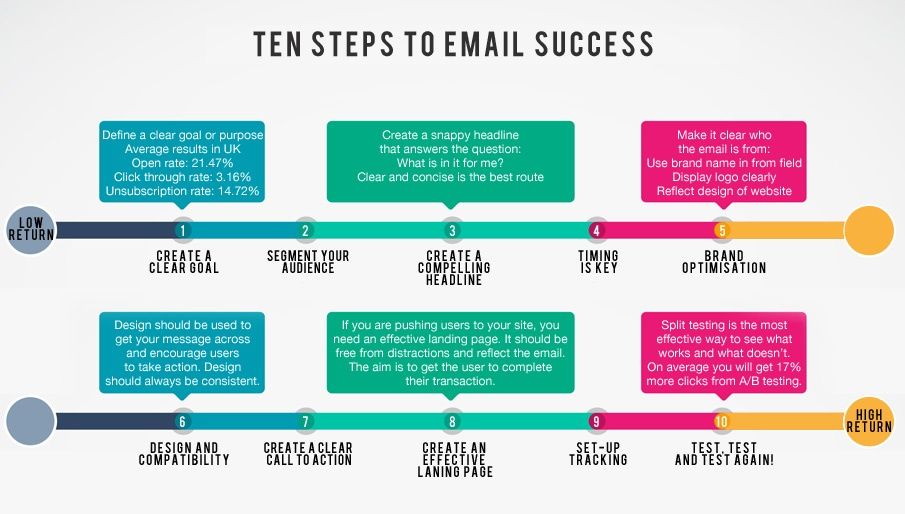 Publish Informative Newsletters
Newsletters offer incredible value to your audience. This power-packed content type is full of information they can use that resonate with their interest.
From office-related news to patient testimonials to simple how-to tips, your newsletter is the perfect strategy to keep your list in the know while communicating effectively with your audience.
People also look forward to newsletters that you deliver consistently, on the same day each month.
Doing so will have a positive impact on your open and click-through rates as you share useful content that speaks highly of your brand.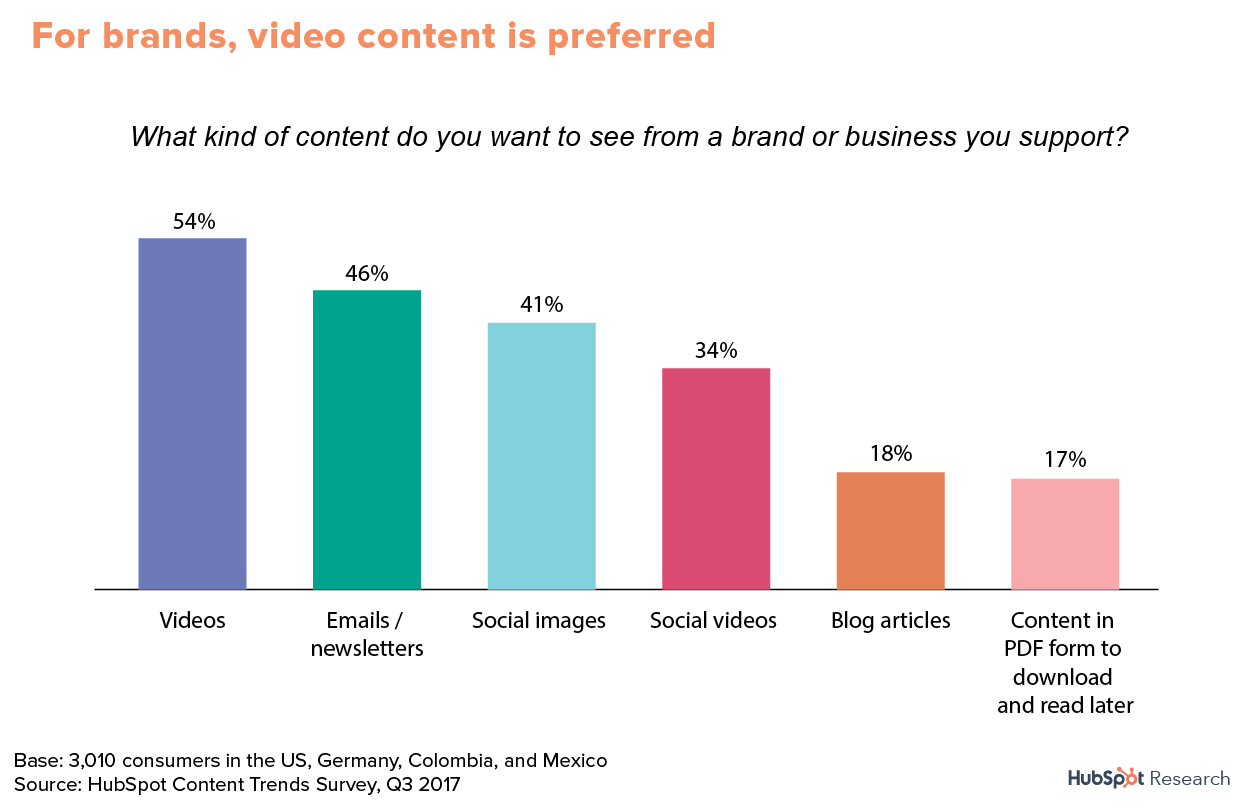 Key Pointers When Creating Your Newsletter
Curate content by sharing 3-5 authoritative sources in the dental industry. Give a brief description highlighting the advantages of reading the article.
Share your evergreen, popular, or newly released blog posts. Evergreen content performs well because it's information that always pertains to your business.
Make sure your call-to-action buttons stand out by making them large and using eye-catching colors like yellow, red, or green.
Highlight your team to boost company morale and make your office more relatable.
Share Mini-Blog Posts
While long-form content performs better for dental SEO ranking and higher social shares, short-form content is ideal for sharing quick yet helpful content for your email subscribers.
Consider the slew questions that are often asked by existing or first-time patients. You can give the answers in a short blog post and share the link with your list.
This method is perfect for driving ongoing traffic to your website. These mini-blog posts also don't take a lot of time to put together.
So if you're short on time with creating content, you can craft one of these in no time to fill in the gaps in your content strategy.
Best Practices for Sharing Blog Posts
Craft a catchy subject line to encourage recipients to open your email. Tools like CoSchedule's Headline Analyzer is excellent for helping you create winning subject lines over time.
Keep your email message short and concise, focused on promoting the blog link.
Including an image is proven to boost engagement rates. Be sure to link the image to your blog post.
Offer 2-3 benefits of your article so readers know what's in it for them.
Conclusion
Your email subscribers are waiting to hear from you. Give them what they want by delivering quality-rich content that helps solve problems or simply keeps them informed.
Doing so helps move your leads through the buyer's journey and advances your inbound marketing goals.
Much success!
Are you looking for ways to amplify your dental marketing to drive likely patients to your website, convert leads, and increase revenue? Reach out to us here and let's chat! We're equipped to helping elevate your inbound marketing to create real results online.