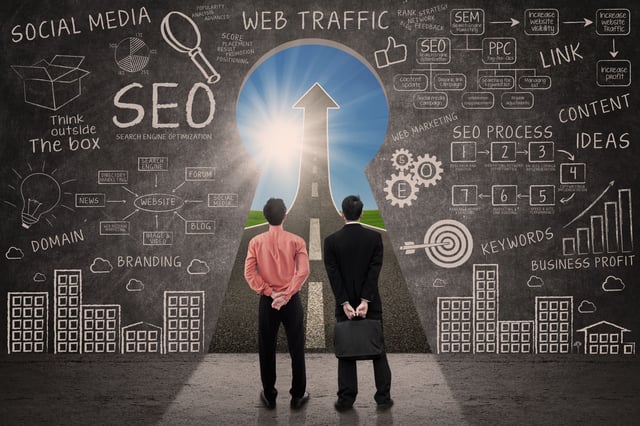 Regardless of your industry, search engine optimization is no longer optional. As we discussed in a previous post, SEO can help manufacturers of all sizes improve awareness of their business and grow their lead pool. Specific strategies for SEO for manufacturers are detailed below.
Of course, simply knowing about its necessity is not enough. In addition, you have to make sure that you actually utilize the concept the right way for success.
To help you get started, here are 5 important considerations in search engine optimization that manufacturers should keep in mind to succeed.
1) Start With Your Audience
Any consideration of search engine optimization has to begin with your audience.
Naturally, the buyers you look to attract look different from consumers that are the target of most industries' SEO efforts. Importantly, they still use search engines like Google and Bing to search for relevant topics. They exact habits, though, may differ.
An audience analysis helps you understand your audience's habits and preferences. Inbound marketers tend to embrace persona development, which requires going beyond demographic analysis to build a personalized profile of hypothetical, ideal buyers.
This process helps you better understand your audience's pain points, which in turn can guide your SEO strategy.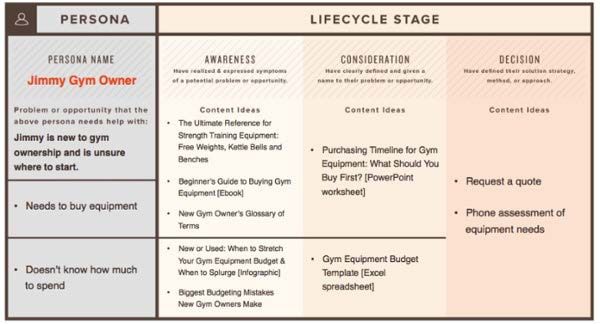 2) Evaluate the Environment
Next, you need to understand exactly who you're competing with. Fortunately, a number of search engine optimization platforms help you evaluate exactly who your competitors are, along with their current SEO efforts.
This step is important for a number of reasons. First, it helps you understand audience expectations. When they type a relevant term into Google, what type of content do they expect to see?
Second, it helps you target your marketing by developing content that has not yet been covered yet. You can more easily find your niche, which allows you to focus on keywords that are frequently searched for but not yet competitive.
3) Find the Right Keywords for Manufacturing
Speaking of keywords: if you're new to SEO, it's important to understand this core term of the strategy as more than a single word. Instead, SEO keywords are phrases or even sentences that your audience tends to type into a search bar, hoping to find content like yours.
Search engine optimization succeeds or fails based on what keywords you focus on. Through keyword research, you can find words and phrases that your audience searches for most frequently.
A number of tools also help you discover exactly how competitive these keywords are.
The sweet spot is a balance between frequency and competitiveness. Start by entering a few phrases that are core to your business into the tool you use to begin your evaluation.
Then, make adjustments as necessary. Some tools offer automated suggestions related to your initial search that might be more successful.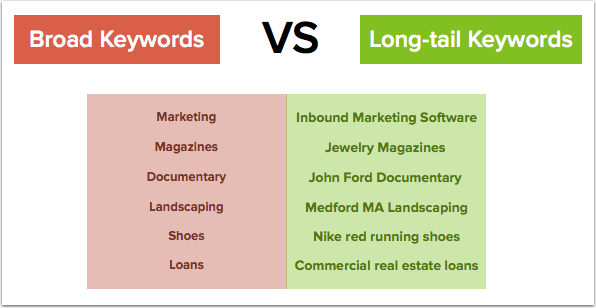 4) Build Outstanding Manufacturer Content
Next, we come to the most important point of SEO, especially for manufacturers: build the content your audience loves to read. Every piece of content should accomplish two goals:
Be optimized for a keyword you choose to focus on, and
Answer a core pain point your audience has as they look for manufacturing companies like yours.
Often, these two are interrelated. The keywords you focus on should already relate to audience pain points.
Once you find your focus, develop comprehensive and unique content your audience wants to read.
That's easier said than done. Most SEO content comes in the form of blog posts, and this resource by the NIST can help you get
started. Your articles should be helpful rather than promotional, providing in-depth advice and insights that are relevant to your audience of buying agents.
5) Measure Success as Lead Growth
Finally, no marketing strategy can be complete without a thorough and ongoing evaluation of the success of your efforts. Naturally, the same is true for SEO.
If you don't know whether your optimized blogging actually helps to grow your business, you have no way of knowing whether the investment actually provides positive return or your resources are best focused elsewhere.
Most industries evaluate search engine optimization as it relates to traffic generation. In manufacturing, better key performance indicators exist and should be utilized.
Most importantly, it makes sense to evaluate the success of your SEO efforts in terms of how many new leads and prospects they help you generate.
Every time you post a new blog article or focus on a new keyword, ask yourself a simple question: how many leads will this post/keyword help me generate?
Tools like Google Analytics and HubSpot allow you to make the direct connection between both variables.
Because you are reaching potential buyers in the manufacturing arena, the connection between reading your post and signing up to learn more about your company or download additional information should be as natural as possible.
Where to Begin in Your SEO Strategy for Manufacturers
Keeping these considerations in mind can seem impossible. Search engine optimization, at its best, is a comprehensive and ongoing strategy that plays into every digital marketing decision you make.
Do it right, and you will begin to grow leads and nurture your growing client base.
On the other hand, the complexity involved may lead especially smaller manufacturers to stay away from the concept entirely.
Given the shifting preferences of online search capabilities even for business buyers and prospectors, that would be a mistake. Even small manufacturers can take advantage of SEO if they approach it the right way.
The key to success, in that case, might be finding an external partner who can help you get started. Our experience in the industrial and manufacturing industry allows us to help you consider your audience, competitive environment, keywords, and success metrics.
Check out our Inbound Marketing for Manufacturer's page to learn more.
Contact us to explore a potential partnership.