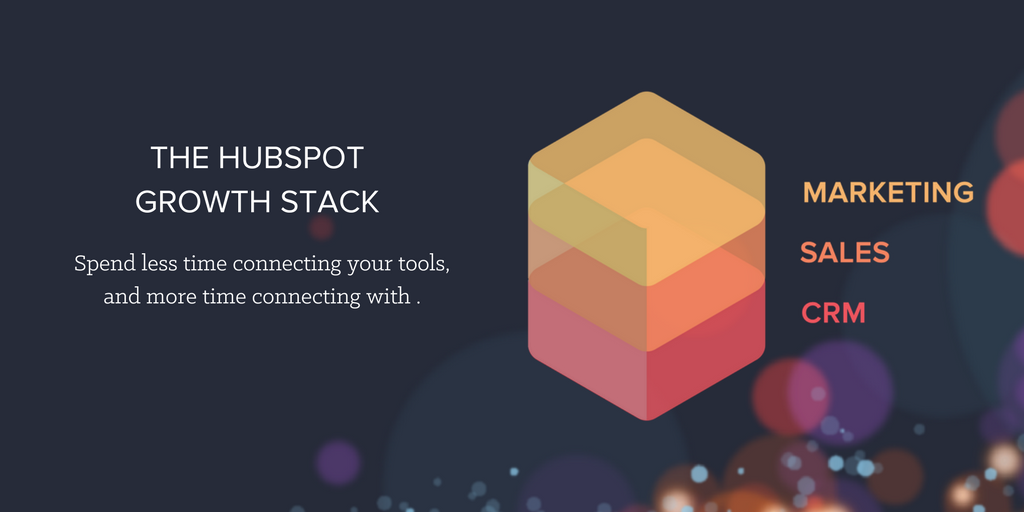 In my time as the founder of RiseFuel, I've helped many companies go through the process of choosing a content management system and accompanying marketing solutions. Over time, as business software progressed and became more refined, I found myself recommending the same solution to nearly every company that I consulted for — HubSpot.
As RiseFuel has aged we have progressed into what could be considered a HubSpot consulting firm. We build detailed digital inbound strategies for our clients and to do that, we typically use HubSpot.
We do this not because HubSpot is the most popular marketing platform for mid-sized businesses today (although it is), but because we believe it is the most effective platform for our clients.
When it first launched, HubSpot was a very tightly designed software. It provided companies with a highly effective way to launch inbound marketing campaigns. As the system grew, they branched out into new categories and expanded the base functionality of the platform.
There are a few reasons why we believe HubSpot is the best content management system for marketing and recommend it to our clients:
HubSpot is a Complete Marketing Platform
HubSpot isn't just a content management system, although it does that very well. It is a complete marketing, customer service, and sales system that can help businesses to streamline their entire operation.
On the marketing side, HubSpot's features are robust. They've built out a comprehensive content management system that seamlessly integrates inbound marketing and SEO principles into every page that you publish.
HubSpot also includes features for marketing automation, email marketing, and advertising campaigns. That is where HubSpot's true value lies. Their system is so comprehensive that most of our clients never need to invest in another marketing system again.
HubSpot Allows for Unparalleled Personalization
HubSpot allows for a level of personalization that you'll just never find in more static content management systems like WordPress and similar platforms. HubSpot allows you to track user actions and then use those actions to dynamically insert content into your website.
For instance, maybe you want to display different content based on where the user arrived from. If they arrived via a search engine you want to show them one thing, but if they arrived through a link from another website you want to show them another.
But the personalization goes much further than that. Practically any user data that you collect through HubSpot can be used in personalization campaigns.
Built-In Content Collaboration Features
While most content management systems simply allow you to update and publish new pages and posts, HubSpot takes things a step farther by offering detailed content collaboration features that ensure that everyone that needs to buy in and offer their insight on each thing that you publish is able to.
When HubSpot debuted their project management solution, Projects, it deepened their project management and collaboration features. Projects allows you to directly integrate an entire project management system directly into the broader HubSpot platform.
Additionally, HubSpot allows anyone with the right permissions to edit pages on the site. The content management system gives you complete control over all of your content without having to split it up between multiple systems.
In-Depth Analytics
When you use Google Analytics or another content management system, you have to integrate third-party analytics solutions through plugins to gain access to your analytics right in your dashboard.
In HubSpot, detailed analytics are just part of the package. You can view, monitor, and generate reports directly from your HubSpot account. Making data-backed decisions is critical for securing long-term growth.
Having an excellent analytics solution built right into your content management system makes it easy for you to keep an eye on your KPIs, better understand how changes and decisions affect your business, and better align your marketing and sales teams toward common goals.
Split Testing and Conversion Optimization
A big draw for digital marketing is the fact that you can constantly split test and optimize campaigns to maximize revenue. While this is possible with WordPress and other content management systems, you will need help from a third-party software or plugin.
HubSpot, on the other hand, has in-depth split testing and conversion optimization features built right into the platform. You never need to sign up for another solution and can constantly work to improve your website and marketing campaigns.
Security and Stability
One of the concerns that some of our clients have is that since HubSpot is a complete all-in-one solution for all of their marketing campaigns and digital offers, that it presents a security risk. They are right to worry about that, too.
Companies store a lot of valuable information inside of their HubSpot account including marketing information, customer information, and other vital data. It's important to remain compliant.
Luckily, since HubSpot is a hosted solution, you get access to their team of security experts. With WordPress or another content management system, you'll be responsible for maintaining your own security and data. HubSpot has gone to great lengths to show customers that they are dedicated to securing their data, providing security on multiple fronts including data center, software, and application security.
An Excellent API
Another reason why we recommend Hubspot to our clients is that it is simply the most scalable solution. Their API is excellent and teams with developers can extend the functionality of HubSpot, connect it to other systems, or build on top of it in any way that they wish.
The API opens up the way for companies to turn HubSpot into whatever they need it to be as it relates to their own processes.
Customer Support
Perhaps more important than any other reason on this list, HubSpot's customer service is absolutely excellent, while most standard content management systems do not offer advanced support. They have excellent documentation, and support by phone or email available at any time.
A Step Ahead
HubSpot is simply the best content management system on the market today. Their comprehensive solution makes it easy for companies to plan and launch effective marketing strategies while aligning your sales and support teams as well.
HubSpot is our most common recommendation to our clients because it is easy to use, deep, and constantly being updated.
RiseFuel is proud to be a HubSpot Gold Certified Partner.