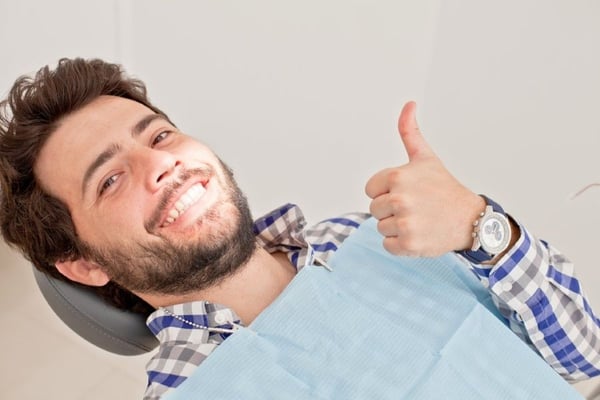 Inbound marketing has the potential to transform the way you promote your dental practice in the local community. The right strategy allows you to boost visibility, establishing an online presence that ensures you will become the perceived best option for any potential patients in your area of influence.
But done right, the concept has the potential for so much more. Sure, attracting new patients is and should be a core priority for any dentist.
But if these patients don't stay with you for future follow-up appointments and teeth cleanings, you lose out on potentially significant revenue. And as it turns out, inbound marketing can help your practice retain more patients, as well.
To clarify: the single biggest factor in retaining patients is great service and expertise. Everyone who walks into the door of your practice needs to leave feeling that they have been taken care of by friendly, professional, expert personnel from the first assistant to the dentist themselves.
That said, inbound marketing can and should play a core role in how you communicate with these patients after the leave the appointment.
Following Up Through Marketing Automation
What is the first thing that happens when your patients leave your office after an appointment? They go back to their normal lives. They might even forget about the nature of the appointment itself. This time shortly after the visit is the perfect opportunity for you to follow up and cement the good feelings they had about their dentist visit.
Nobody likes going to the dentist, but the right messaging can improve the experience by quite a bit. Through marketing automation, you are able to set up automated follow-ups that let your patients know just how much you appreciated their visit, and what their next steps are to keep their teeth healthy.
You might already know about the importance of automated appointment reminders, which almost 90 percent of your patients expect.
The very same software, used correctly, can take care of your post-visit follow-ups, as well. The same core concept applies here: stay in touch with your clientele, and they will be more likely to remember you when they need to.
Building a Patient Community on Social Media
In addition to marketing automation, social media is another core component of inbound marketing across industry. We've already covered some of the great social media posts you can make to engage your audience on Facebook, Twitter, and elsewhere. This type of content will become especially important as you look to retain existing patients.
As a dentist, you know: healthy teeth matter all the time, not just during the annual checkup and cleaning appointment. Now, the key is letting your patients know about that as well.
The more helpful content you can share on social media, the more likely your patients will be to follow you and stay engaged. Interactive content, visuals, and live Q&As all work toward that goal.
To get your patients engaged, you need to be strategic about the ways in which you share your social media presence with them.
Signs in the office, mentions in the automated visit follow-up messages, and personal mentions as you provide recommendations during visits can all work well. Strategic social media use for dentists works at least as well to retain patients as it does to attract new ones.
Staying in Touch Through Exclusive Educational Content
Speaking of staying in touch: what if, in addition to posting engaging content on social media, you could also use the same gated content you used to build your email list in order to keep your existing audience engaged?
Once you find the right content to post, this option becomes a realistic possibility to enhance patient retention.
The types of gated content you post can vary wildly. For instance, a checklist for healthy teeth works well throughout the year, while a guide to how the foods of the Fourth of July impact your dental health is a more seasonal alternative.
By gating the content behind a sign-up page, you can make it exclusive for existing patients in order to make them feel special about working with you.
Regular Reminders to Schedule New Visits
Once a patient enters your database, you likely gain information about the expertise and checkups they need in order to keep their teeth clean and healthy. That information may range from the date of the annual cleaning to important follow-ups after filling cavities or other unpleasant visits.
Through the right channels, you can set these reminders to be automatic, saving your office resources and making them more timely and reliable for your patients.
Again, the key to success is marketing automation, which can connect to your database to pull dates and send emails or text messages accordingly.
Patients as Sources of Third-Party Credibility
Finally, using inbound marketing for dental patient retention is also self-fulfilling to a degree. Engaged patients will be more likely to engage with and share your content, which attracts new patients.
Perhaps even more importantly, you can tap into satisfied members of your clientele for content that further enhances your promotional presence as a whole.
Happy patients will be glad to provide you with testimonials, written or via video, that talk about their experience with you as their dentist. You can then turn around and use all of that content in your marketing efforts, such as your website, your social media, and more.
Given that 20 percent of dental patients rely entirely on recommendations to select their dentist, this type of third-party involvement adds a degree of credibility to your messaging that simple promotional messages simply cannot achieve.

Building a Better Patient Retention Plan Through Inbound Marketing
Make no mistake: inbound marketing is and should be a core part of your patient recruitment methods. At the same time, it's important to remember that the same strategies can be just as effective in helping you retain your existing patients, as well.

With a strategic approach, you can build your patient data base to grow your practice and succeed over time.
Of course, it might seem difficult to get to that point. After all, dentists are not marketers, and the concept can seem complex to anyone not expertly familiar with the ins and outs of digital marketing.
That's why it makes sense to work with a partner who understands the needs of dental practices, and can apply inbound marketing knowledge to that specific audience and field.
Contact us to learn more about our expertise, and retain more clients through effective inbound marketing.