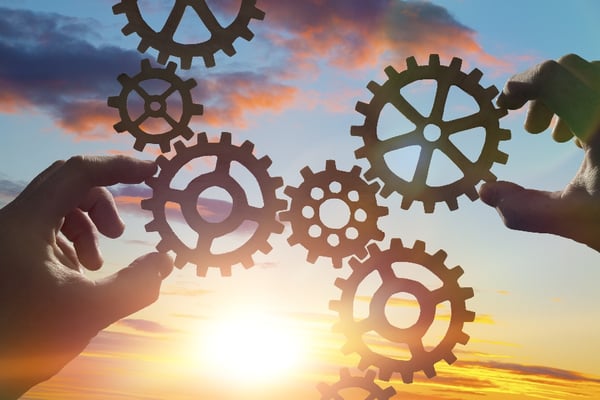 Is your industrial company considering hiring an industrial marketing agency, but aren't fully sure that you need one?
This is a common situation. Often, companies feel that while they need marketing help, it can be difficult to find a partner that truly understands their business.
Industrial companies and manufacturers can have a tough time when it comes to finding an effective industrial marketing agency.
In truth, most marketing agencies do not work in this space and have very little experience. The problem here is that the industrial industry is one that requires past experience to deliver results.
Marketing industrial products and services is quite a bit different, then say, an eCommerce company. It requires a completely different skill set with deep industry knowledge.
But before you find the right partner, you first have to determine whether or not you need to look outside your company for help or just shake things up internally.
Here are the top 6 signs that you might need an industrial marketing agency.
1. Your Marketing Results Have Flatlined
Maybe you have already tried shaking things up, several times, but haven't seen an uptick in your effectiveness.
If you feel like you are constantly beating your head against a wall, then it may be time to look for some outside help.
An industrial marketing agency can help you to see your blind spots. Channels that you should be targeting.
New ways to structure your campaigns. Interesting tactics that can make a world of difference. New, innovative technologies that can help your teams to align around common goals.
It's natural that we would avoid hiring outside help without trying to make some changes ourselves. But when those changes aren't moving the needle, it might be time to look for a new solution.
2. You Have Yet to Embrace Digital Marketing
A lack of digital channels in your broader marketing strategy is a telltale sign that you have fallen behind the times.
Right now, many of your competitors are leveraging the internet and the channels that it opens up to their advantage.
Email marketing, for instance, is nearly a requirement in modern industrial marketing campaigns.
Everyone uses it, and if you aren't engaging with your customers (in an automated way, not just for manual communication) through that channel, you are leaving money on the table.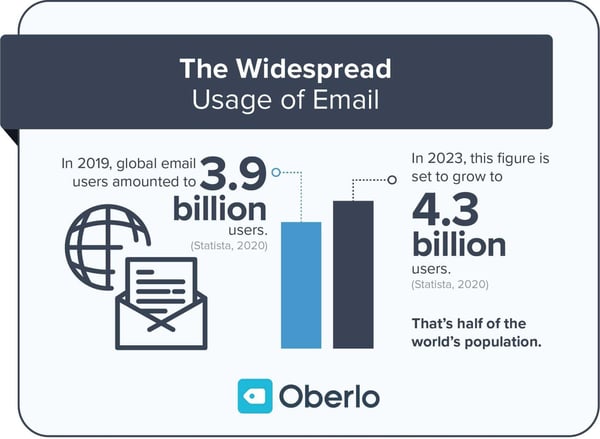 Source: Oberlo
However, it isn't far-fetched for some industrial brands to have limited experience in digital channels.
Many still lean heavily into network marketing and more traditional channels. However, forward-thinking industrial brands find ways to integrate the two together to maximize the effectiveness of both.
3. Your Competitors are Beating You to the Punch With Important Accounts
Does it always seem like your competition is just a step ahead? Like they anticipate the needs of big target accounts slightly better, engage more effectively, and ultimately land them more regularly? Or maybe you don't know why they are outpacing you, you just know that they are.
The truth is that unless you are actually a part of that target account that they are engaging with, it can be pretty difficult to know what happens behind the scenes and pinpoint exactly why they are more effective in their efforts.
An industrial marketing agency can help your company to pinpoint new sales enablement strategies and create alignment between your marketing and sales teams to ensure that your largest, most important accounts aren't passing you by.
4. Most Of Your Communication Is Still Handled Manually
One of the biggest upsides of embracing digital marketing is the fact that many of your marketing tasks can be automated.
Marketing automation helps you to move prospects through the funnel, deliver content that answers their most burning questions at exactly the right time, and ultimately ensure that your prospects come into your sales conversations with a better understanding of your offer.
You might worry that marketing automation would remove that personalized touch that your brand is known for. That's a legitimate worry.
But with smart strategies, personalization, and segmentation, you can actually offer a better experience to prospects that helps answer the questions that mean the most to them.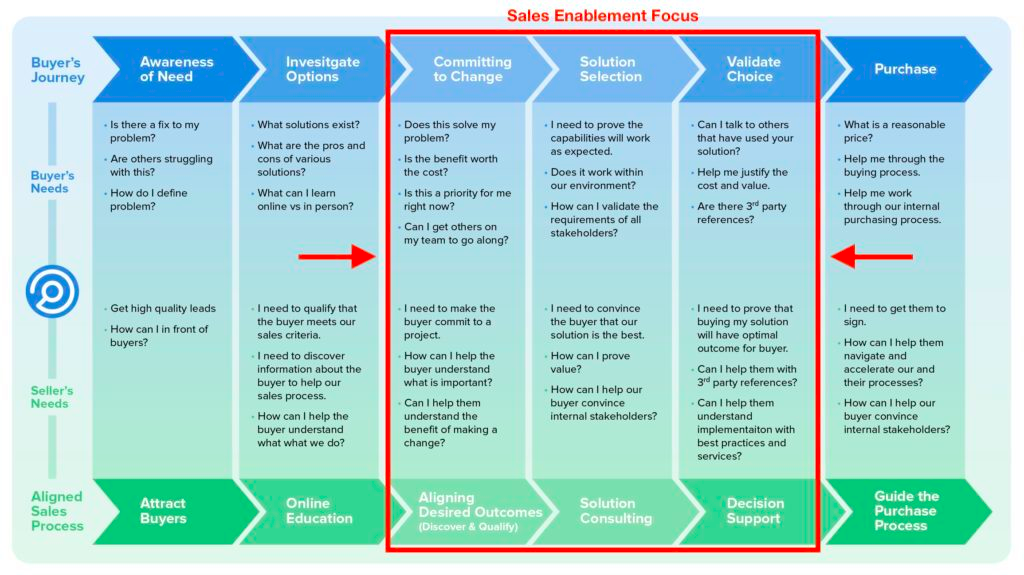 Source: Aircall
5. You Lack Materials to Educate Prospects Throughout the Customer Journey
As an industrial brand, your prospects have a lot to learn about your company, products, and services before they are willing to sign on the dotted line. There are many conversations that need to take place to take a prospect from point A to point B.
However, creating high-quality content that walks them through the most important things that they need to know before partnering can be a simple but effective way to automate portions of your interactions without losing any value on the prospect's end.
Great content can be a huge differentiator between you and the competition. An agency can help you to pinpoint the subjects that would have the most impact and create high-value content around those subjects to maximize the effect of your marketing efforts.
6. Your Sales Team Regularly Complains About Lead Quality
Do you find that your sales team is constantly complaining about the quality of the leads that marketing sends them?
This is a sign of a lack of alignment between the two teams. While the goals of a marketing and sales team will always differ somewhat, it is important that you are able to identify where there are similarities and push those to the forefront.
An experienced industrial marketing agency can help you to facilitate that alignment, finding content ideas and KPIs that the two departments can agree on and work together to improve.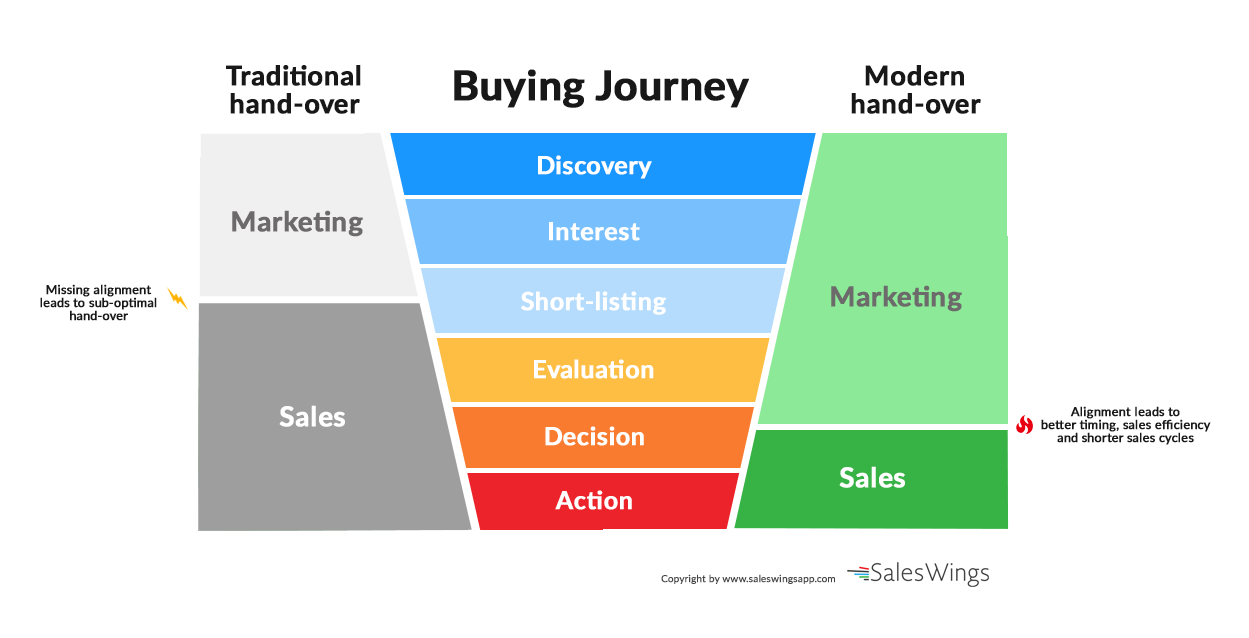 Source:
Campaign Monitor
RiseFuel — A Top Industrial Marketing Agency
Here at RiseFuel, we've worked with industrial brands around the world. We can help you to find safe, innovative ways to expand your current operations, begin to target new channels, and find easy ways to create alignment between your marketing and sales teams.
If you are interested in learning more about how you can integrate digital marketing into your existing strategies, contact Tony today to schedule your risk-free consultation.