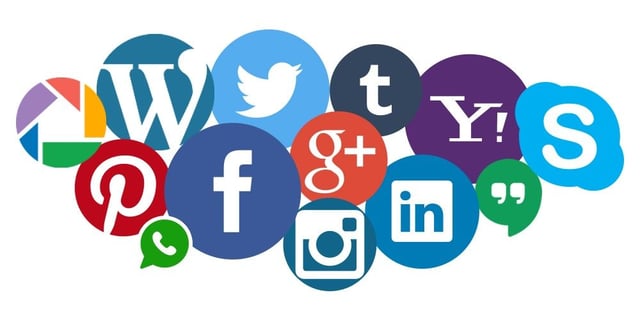 Although 92% of marketers say social media is important to their business, only 42% of marketers are able to measure their social efforts.
This means the vast majority of brands may not be missing the mark in their social media strategy.
Social media marketing agency, RiseFuel, based in Charlotte NC has seen a lot of these mistakes in marketing campaigns by many companies.
This is troubling since social media marketing has shown to be a valued channel for brands to reach, influence, and engage their audiences.
A successful social strategy yields amazing returns such as ongoing traffic to your website, increased brand awareness, and improved lead generation.
Because many consumers are using these networks to discover and connect with their favorite brands, maintaining a consistent presence is crucial for advancing your business objectives.
Implementing the right tactics can accelerate your goals and generate real results from your marketing.
In this guide, we share the 6 best practices of social media marketing to include in your inbound strategy.
#1 Be Where Your Audience is Most Present
Although it makes sense to be everywhere on social media, you especially want to hang out where your audience spends their most time.
Focusing on these networks will drive better outcomes because you're honing relationships, mastering the platform, and being available for your followers.
It's best to fully understand and optimize two social media networks opposed to being mediocre on all of them.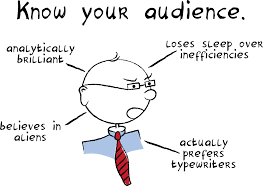 So, what are your customer's favorite social media platforms? Which networks do they interact on the most?
Commit to investing more time on these channels to boost results.
Use a social media management tool like Buffer, HootSuite, or MeetEdgar that allows you to post to all your accounts in advance from one dashboard.
This app will also help you monitor social conversations and activity revolving around your brand name to respond quickly and efficiently.
#2 Include Keywords or Hashtags
A big goal of social media marketing is attracting new followers to your pages that eventually convert into website visitors, leads, or customers.
Therefore, optimizing your posts are key to getting in front of your audience on social. Adding relevant keywords or hashtags in your content better positions your content to be found by the right people.
Using keywords or hashtags largely depends on the platform you're marketing on. Hashtags reign on Twitter and Instagram whereas keywords perform better on YouTube, Facebook, and Pinterest.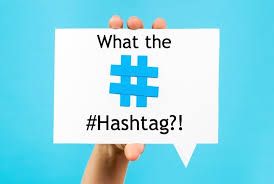 Optimize your posts accordingly by including keywords or hashtags that your audience is actively using.
For hashtags, use tools like Hashtagify.me and Top-Hashtags to find trending, popular and ones pertaining to your industry.
For keywords, simply use phrases from your SEO research.
Finally, search your competitors content (more on this later) to discover which hashtags and keywords are driving engagement.
Test them in your posts to see what resonates with your followers…and what doesn't.
#3 Appropriately Tailor Your Message
Now, we can agree that each social media platform has its own culture, expectations, and rules. How you communicate on one network may not necessarily translate on another.
When creating posts for social media, you want to keep in mind the audience you're writing for (that particular social platform).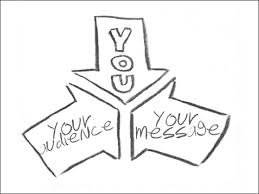 Facebook, for example, has a casual, humorous environment that is more friends oriented. LinkedIn, on the other hand, caters to a professional market.
Using a cookie-cutter approach of sharing the same exact message across each channel will certainly disengage some of your followers.
Instead, when promoting the same content, tailor your message so it speaks to the reader on that network.
CoSchedule's Social Message Optimizer is a killer tool that will grade you on how your post will perform across the board.
#4 Increase Your Reach with Videos
Did you know video posts on Facebook have a 135% greater organic reach than photo posts? As social media becomes an increasingly competitive space, videos offer a way for you to cut through the noise and successfully reach your intended audience.
You see, videos have a compelling way of capturing attention, impacting your viewers and moving them to action. It's one of the best tools to accelerate your inbound marketing results while humanizing your brand.
People crave authenticity and transparency on social media. Videos invite people into your world, giving them a true taste of your brand culture.
Therefore, increase your reach on social media by using videos. How-to's, product demonstrations, and answering common questions are just a few effective ways to enhancing your social marketing.
You can also broadcast live using Facebook Live or Instagram Stories to host live Q&A sessions, promote your product launch, or report trending news.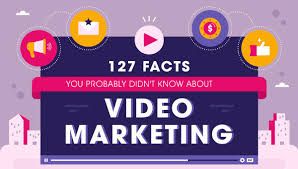 #5 Research Your Competitors
Your competitors can teach you a thing or two about inbound marketing success. By following their example (if they're achieving favorable results), you can emulate their efforts, put your brand spin on it, and shorten your learning curve.
You'll glean topic ideas that likely connect with your followers to increase engagement and lead generation.
Conducting competitive research also helps you better understand your audience.
Using these insights keeps you one step ahead as you analyze and make smarter decisions in your marketing. Consequently, you'll experience quicker results.
In your social media marketing, be sure to follow your competitors and view their content regularly to see what resonates with followers.
Stay in tune with what's working to imitate these topics with your brand style. Use apps like Evernote to help you document and organize your findings.
#6 Strategically Promote Your Content
At the heart of inbound marketing lies publishing content that educates, entertains and engages.
Sharing quality-rich content on your social pages drives new followers, positions your brand as a leader in the industry, and encourages people to like, share, and click on your content.
So, promoting your content is a must for sharing valuable messages on newsfeeds and to further your own business goals.
The more you invest in content promotion, the better outcomes you'll create from your content.
Here are a few suggestions to strategically promoting your content on social media:
Quality images work better on Instagram than average ones. Use your best visuals to represent your content to boost engagement.
Include hashtags and, in the captions, include 2-3 benefits of your blog post that users would find helpful.
Don't forget the call-to-action of telling followers where to access your full post (link in your bio profile).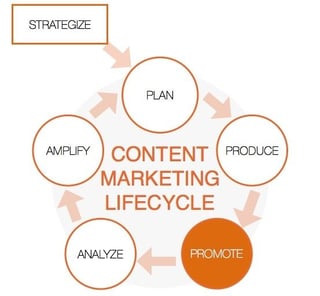 Easily create custom audiences using Facebook ads to promote your content.
The good news is, you can set a low budget of $10/day and achieve amazing results from your campaign while getting you content in front of new eyeballs.

It's okay to share your blog link multiple times on social media to increase organic reach.
Simply be sure to use a different headline so your content doesn't appear spammy.
Add a visual that complements your text and highlight a valuable key point that encourages followers to click.
Conclusion
Upping your social media marketing can significantly progress your efforts online. Commit to adding each tactic in your inbound marketing to create better results.
Be sure to test your outcomes so you stick with what's working…and adjust what isn't.
Are you ready to amplify your social media marketing to increase followers, get in front of your customers, and drive traffic to your websites?
We're equipped to help you get to your next level. Reach out to us here and let's chat! RiseFuel is a very effective social media marketing agency.
We hope to have a chance to help you achieve your goals.