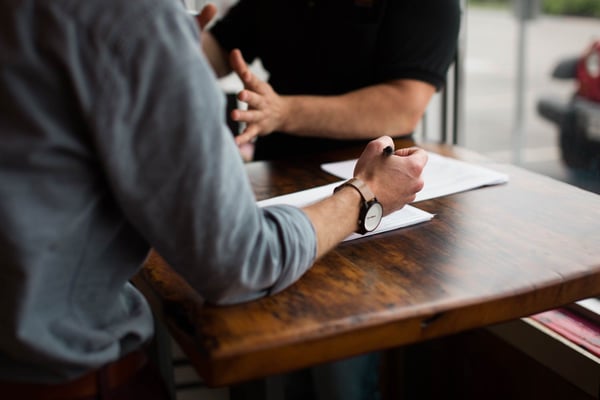 Being a team leader isn't just about having motivation. Now it's also about knowing which technologies can accelerate your business. Without a doubt, if you're managing a remote team, these are five tools you'll want:
1) File Sharing
You'll need to share files between team members in some capacity. Traditional email is unsafe, slow, and hard to organize.
There are many options in this department, including both business and enterprise cloud storage solutions. But it's good to stick with a main name, such as DropBox, Google, IBM, or Microsoft.
2) Group Chat
You want the whole team kept up to date. At the same time, there are certain materials that only certain parties should receive. You can conduct a group chat -- but in a virtual office setting -- if you create a Slack group for your business.
Slack allows you to make multiple channels, which act as group chats. You can private message anyone in the team. DropBox, GitHub, Google Drive, HelpScout, and many other great apps are also included with the service.
Overall, the ability to keep all discussions in one place -- with respect to security clearance -- is more than enough reason to join.
3) Instant Messaging
There will always be times when you have more personal relationships with your workers. It could be to hammer out specific details for an assignment -- or just because a phone call is faster than an exchange of emails.
Whatever your situation, there's no doubt you will need an instant messenger at times. This could be covered if you use Slack or a similar product. However, you might want to establish a separate communication line -- so your emergencies get filtered and noticed.
Currently, most business professionals are using Google Hangouts and Skype for instant communication. Both allow for live video; Skype has a bit more functionality.
4) Remote Desktop
Sometimes you need to take control of an employee or contractor's screen. It's hard being able to show them something as if you were there in person. But you can do so with a remote desktop program, like Splashtop or TeamViewer.
Another option is to go to Join.me and make a remote sharing room. You can even stream a link for anyone to watch you online. Viewers can also call in and chat over the phone while recording live.
The only downfall with remote desktop is the abundant technical issues. You need to make sure your operating system and computer are compatible for the software. Lightweight alternatives like Join.me are good, though.
5) Productivity Tracker
You also want to keep track of what your workers are doing with their time. You can track everything from key entry volume to websites accessed with the right program.
Some of the bigger names in this area include Hubstaff, Paymo, and When I Work.
One of the main requirements you'll want is periodic screen shots. This allows you to visually see what your remote team is doing, without causing them to feel invaded.
Conclusion
Nevertheless, you won't have to stress if you have the right foundation in place. Each of the five types of remote team management tools above are all essentials. If you haven't already, look into them and see what will best help you manage your remote team.