The HubSpot marketing automation platform is one of the most powerful tools to grow your business.
As digital marketing and marketing technology becomes the business norm, having software to organize and manage your activities and grow with your organization, has never been more important. Though we may be biased as one its partner agencies, HubSpot is our marketing automation software of choice, but for those of you new to the inbound methodology we wanted to show you why we use HubSpot to help our clients grow.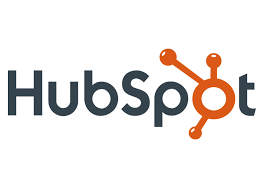 1: What is HubSpot?
In their own words, "HubSpot is an inbound marketing software platform that helps companies attract visitors, convert leads, and close customers." Marketing has evolved tremendously over the last decade due to changes in consumer behavior. HubSpot is the answer to those changes.
Inbound Marketing
Traditional marketing succeeded by interrupting people with television ads, magazine ads, and other forms of media that jumped between consumers' attention and what they were doing. For years, we accepted this as "normal" and marketing remained unchanged for decades. However, as marketing continued to interrupt us everywhere we turned, we started looking for ways to avoid advertising. Thanks to innovations like DVR and online ad-blockers, we now have more control over the advertising we consume.
While most of us can agree that we don't like invasive ads that disrupt what we're doing – we still love to buy things that we want and need. We just prefer to seek out those companies on our own and to conduct personal research before talking with a sales rep.
The purpose of inbound marketing is to make it easier for your company's products and services to get discovered by your target customers and to provide them with the information they're looking for to make a purchasing decision..
Marketing Automation Platform
As more companies have taken the inbound approach, thousands of new tools have become available to marketers for enhancing their digital marketing tactics. All of these different tools, plugins, systems, and services allow you to gather more valuable data, measure your most important metrics, automate routine tasks, and much more. However, deciding between all of the various tools, getting them configured, and actually using them is a giant hassle.
That's where HubSpot comes in. Their platform is designed to help you execute an ideal Inbound Marketing strategy from start to finish – effectively replacing all of the other tools you could need and RiseFuel is right there by your side to help you evaluate, test, and implement any tools that help your business.
2: Is Your Company a Fit?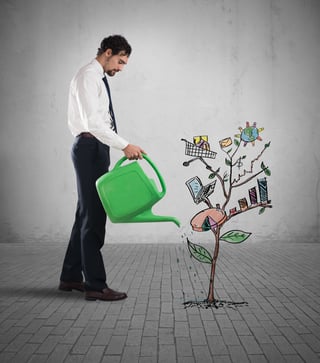 One of the best things about HubSpot is how well it works for virtually all types of companies and industries.
Last year, HubSpot surveyed nearly 4,000 marketers from across the world (about half came from companies that generate less than $1 million per year and only one-third were affiliated with the marketing automation software) and the results were telling of the current state of marketing, as well as how HubSpot fits the marketing needs of a wide variety of companies today.
Software for Companies of all Shapes and Sizes
Inbound marketing is overwhelmingly favored by companies with 200 employees or less, while companies with 200+ employees slightly favor it over outbound methods.
Increasing leads and converting them are top priorities regardless of company size or organization type (B2B, B2C, nonprofit), especially for SMBs both of which happen to be two of HubSpot's biggest strengths.
HubSpot with its comprehensive (and collaborative) data also makes it easier to prove ROI, and in turn, secure a higher budget moving forward.
Of the nearly 4,000 people surveyed, inbound had a 75% likelihood of being the marketing approach of choice, while outbound had only a 25% chance. This 3:1 ratio remained consistent across all company types (B2B, B2C, and nonprofit).
Inbound is the preferred marketing method for all companies that spend under $5M annually on marketing. In fact, organizations that spend less than $100,000 on marketing annually are four times more likely to practice inbound than outbound.
Sales & Marketing Work Much Better Together with HubSpot
Sales and marketing have to be on the same page to get the full benefits of inbound marketing. After all, you need to convert and close all of those marketing leads you attract. In the same survey mentioned earlier, the top priority for salespeople (behind "closing more deals") was "improving the efficiency of the sales funnel" – one of the primary functions of HubSpot's software.
Works Effectively Whether You Sell a Service or a Product
While these actions are not done natively, there are several eCommerce integrations available (i.e. Zapier, Magento, Bigcommerce) that make HubSpot a great match for selling tangible products.
Companies that sell products find HubSpot extremely useful because they can track which products their customers are considering and serve them relevant content that helps them make a purchasing decision. They can also track behaviors and set up abandoned cart emails to close more sales.
Once someone has purchased a product, businesses can also automate marketing campaigns to promote other products they might be interested in and deliver more value through related content.
Companies offering services, on the other hand, appreciate HubSpot because it allows them to nurture client relationships from lead to customer and beyond.
Client-vendor relationships are crucial and HubSpot allows users to see which content people are engaging with, what interactions they've had with their team, and other valuable information that make your customer service more effective and "delightful."
3: What is the Cost of HubSpot?
HubSpot's software is a significant investment, but so is, all good software. Take a look:
They Offer Flexible Pricing
From Microsoft Office to the Adobe Creative Suite, all professional grade software will mean incurring an often hefty price tag, but it is a necessary cost. When compared to other platforms on the market with comparable features, HubSpot's pricing is competitive and offers arguably more value.
While purchasing HubSpot does require signing a one-year contract upfront, the software's three different plans and several add-ons offer flexibility when it comes to pricing as you can pick the features that actually fit your needs and the size of your contact database.
HubSpot Prices vs The Competition
HubSpot is also a steal compared to its major competitors. Packages start at $200 per month for Basic and goes up to $2,400 per month for Enterprise.
Marketo – Ranges from $1,195 to $11,995 per month and even higher for the Enterprise package.
Pardot – Starts at $1,000 per month and goes up to $3,000.
Eloqua – Ranges from $2,000 to $4,000+ per month.
Considering the flexible options provided by HubSpot, it's arguably the most affordable platform of its kind. It is especially great for growing businesses as you can get your most basic needs covered right away and upgrade as your business grows.
Inbound marketing is all about lead generation and managing/nurturing those leads. As your contact database grows (which it will if you're doing things right), you will incur a small premium (ranging from $10-100 depending on your package) for every 1,000 new contacts.
Though everyone understandably wants to keep costs low, these additional leads will likely multiple the number spent on them in returned revenue and ultimately, a sign that your inbound marketing is working. Click here to calculate the expected ROI of Inbound Marketing for your business!
4: The HubSpot UI/UX (Usability)
Like all marketing automation software, HubSpot does require a little bit of practice (and possibly training) to get used to, but as a SaaS (software-as-a-service), it is constantly evolving and improving and offers great convenience.
When you first arrive on the website you'll find HubSpot is broken down into several, well-organized buckets:
Dashboard:

Here you'll find an overview of your marketing performing "at glance." The page displays statistics (and links to longer reports) of your traffic, leads, landing pages, blog, and emails.

Contacts:

Under contacts you will find and manage your lead/contact base, including both those you've uploaded and those that have filled out a form on your site. You'll also

find the tools for lists, lead scoring, forms, and workflows.
Content:

Content is where you'll find and manage the heart of your lead generation efforts: your blog, emails, calls-to-action, file management, and if you have it, your Website Platform pages.

Social: As the name suggests, this is where you can schedule and monitor all of your social media activity.
Reports:

Under this tab, you'll find all of your data. If you're wondering how a particular page is performing or want to take a deeper dive into your traffic sources, keywords, or competitors, this is the spot for you.

Productivity:

Here HubSpot shares three very useful tools (an editorial calendar, campaign manager, and the newest, project manager) to help keep you organized.
It also has an easy-to-use website platform, built-in SEO tools, and many other useful capabilities and features.
You can see a video walk through of the platform here.
RiseFuel can save you money and time so let us know if you want a free trial or would like to purchase. Click here to check out HubSpot pricing.
Available Anywhere
You can log in to your HubSpot account from anywhere in the world, on any browser, and any device, as long as you have an internet connection. This enables you to easily work outside of the office without needing to install additional software.
Easy to Navigate and Learn with Full Training Available
HubSpot has done an excellent job of making its software more user-friendly, easy to navigate, and learn. For people who have never used marketing automation software or are new to inbound marketing, a few minutes clicking through the navigation dropdowns are enough get your bearings and start taking action. (Also there is an extensive library of free webinars, certifications, and tutorials available in HubSpot Academy to get you there as you are able!)
5: HubSpot Offers Many Integrations and is adding more monthly.
Technology plays a huge role in businesses today and HubSpot developed HubSpot Connect to ensure its software integrates with popular tools and programs used in a wide variety of industries that you're likely already using.

Huge Library of Integrations Available Presently



Zendesk, PandaDoc, EventBrite, AdRoll, Wistia, Snapengage, GoToWebinar, Salesforce, FreshBooks, Unbounce, SurveyMonkey, LeadPages, Zapier, WordPress, Google Chrome, and more, Connect already hosts integrations for dozens of the most popular tools available. View the compete list here.
6: HubSpot Has Lots of Reporting & Customization
With its comprehensive analytics, HubSpot has built-in reporting tools help you track, measure, and visualize the most important metrics for your business. From top to bottom, you can see how every stage of your funnel is performing and make smart decisions to improve those critical KPIs.
Comprehensive, Visual Reporting with Details





HubSpot is very detailed with their data tracking, allowing you to create extremely comprehensive and visual reports. From page views and blog subscribers to lead behavior and specific page performance, you can measure and export everything. Many of the most popular reports are readily available (without any work on your part) and you can even set it up so that these reports are automatically delivered to your email inbox or that of a colleague.
Custom Reports & Details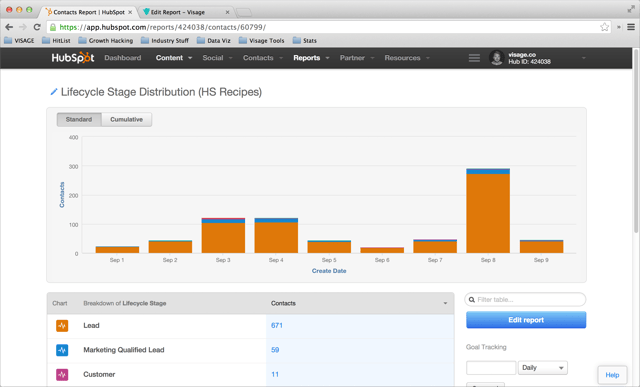 If HubSpot doesn't already have the report you're looking for made, you can easily create custom reports based on actions, properties, website performance, contact behavior, and more. You can create custom dashboards for different teams in your organization so that everyone sees the most relevant data to them when they first arrive on the page.
7: (We think this is amazing) HubSpot Website Platform (COS)
The HubSpot Website Platform is fast, easy to use, fully integrates your content to a full-funnel marketing system, optimizes it for search, and offers personalization to specific viewers. We're huge fans of the HubSpot Website Platform here at RiseFuel. All of our designers and developers are COS certified, but you don't have to take our word alone for it. Here are the facts:
Easy to Manage Interface
HubSpot's inline editor allows you to customize pages with drag-and-drop elements and create page templates without any code. You can quickly edit content, add CTAs, and more from your HubSpot dashboard.
Secure & Protected
SSL (secure sockets layer) is automatically included to ensure your website and any data your prospects and customers input are highly-secure. Plus, HubSpot includes a Web Application Firewall to protect from malicious threats.
Optimized for Mobile (Responsive)
Your blog posts, landing pages, and all other web content will automatically adjust to the perfect dimensions for any screen, big or small.
Integrates Perfectly with HubSpot Marketing (Can't Imagine it Without)
Seamless integration makes it easy to deploy all of the rich features in HubSpot's marketing software, as well as having access to detailed analytics without any coding.
Fast Content Delivery Network (CDN)
HubSpot uses a content delivery network to ensure your website has reliable uptime and blazing fast performance.
HubSpot Website Platform (COS) vs. WordPress (Integrates with Wordpress if Like)
WordPress is the go-to for many bloggers and businesses because it's free, fairly easy to use, and usually reliable, but with it is also an aging platform that has become widely criticized in recent years.
With thousands of plugins, premium themes, and other tools available you can easily replicate most of the features of WordPress on the HubSpot Website Platform. (In fact, many of the features such as SEO come built-in, no need for additional plugins.)
Why You Should Use HubSpot Website Platform?
If you're on an extremely tight budget, it wouldn't hurt to start out with Wordpress and transition to HubSpot later. However, if you want to unlock the full potential of inbound marketing from the beginning and not hassle with code and other upfront technical work – HubSpot Website Platform is a no-brainer.
It's difficult to fully appreciate HubSpot's Website Platform unless you've built or managed business websites in the past, or tried to launch a robust inbound marketing campaign with other platforms. The difference is night and day.
HubSpot's Website Platform is built to scale. It makes life incredibly easy in the beginning because you have immediate access to powerful features that are normally considered "advanced," then as your business grows and your inbound tactics evolve, your website is ready to deliver Smart Content, run A/B tests, and handle any other technical task you have in mind.
8: HubSpot CRM & Sales Tools (The Best Tech Stack Available)
The HubSpot CRM (Customer Relationship Management) and Sales Tools have helped add a whole new dimension to the company's offerings and value. They have expanded its effects beyond just marketing, into sales and even customer delight.
HubSpot CRM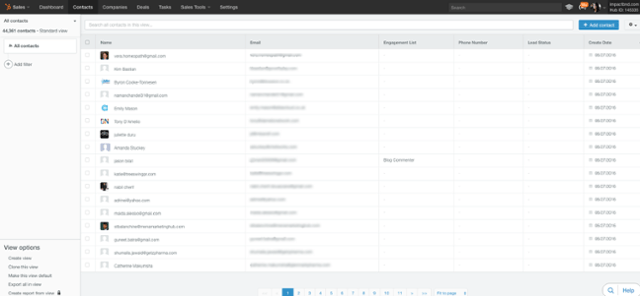 The HubSpot CRM makes it easy to organize, track, and grow your contact list and sales pipeline.
It's FREE & Effective
According to HubSpot, the CRM will be free to use forever -- even if you're not a paying HubSpot customer.
Better Insights & Tracking
The HubSpot CRM tracks customer interactions automatically, providing valuable insights into customer behavior and making it easier to know when to follow up.
No Customization Limits
Most CRMs have annoying customization limits, but HubSpot allows you to customize everything to your brand and your specific sales process. Uses Same Database as Marketing Platform (No Integration Needed)
Both marketing and sales perform best when they're in alignment. The HubSpot CRM is already seamlessly connected with what you're doing on the HubSpot marketing side, allowing a smooth transition of leads from marketing to sales in your funnel and far easier communication of data.
Can Be Used With Other CRMs
At RiseFuel, we often find that many of our clients enjoy using the HubSpot CRM for prospecting due to it's simplicity and functionality (and integrates with HubSpot's other sales tools), but find Salesforce is still useful for other needs. Luckily the HubSpot CRM doesn't affect anything your organization is doing in other CRM platforms, such as SFDC or Microsoft Dynamics. They can be used simultaneously and both can be integrated into HubSpot as well.
HubSpot CRM vs Salesforce
As with any business decision, deciding which CRM is right for your business comes down to the current state of your business, sales team, and goals.
According to HubSpot, the CRM was not designed to compete with that of Salesforce (in fact, they have an integration for it.) Rather, it is for companies that have never used a CRM before and want to start or those that find Salesforce is too robust for their needs.
If you're a growing company looking to implement a lightweight CRM that improves organization and efficiency for sales reps and creates closed-loop reporting on sales and marketing initiatives, then HubSpot CRM is for you. If you need an enterprise-wide ecosystem in one platform, however, Salesforce may be a better option.
HubSpot Sales Tools
HubSpot has several sales tools available, including: a library of email templates and sales content, Meetings, Prospects, Sequences, and a tool for email tracking.
You Can Start Using Free Today
HubSpot is making a big push to help businesses improve their inbound sales by providing several sales tools, in addition to their CRM, free of charge. Most of the tools are available for free (with monthly usage limits), but for $50 per user/month, you can get a pro account with higher limits and premium tools like Meetings, Sequences, and Prospects.
Work From Inside Your Inbox Easily
HubSpot's sales tools live in your inbox, so you don't have to go back and forth between various windows and you can get more work done faster.
Automatically Syncs With HubSpot
Similar to HubSpot's CRM, their sales tools work perfectly with HubSpot Marketing, your contacts, and all of their other software. If you're familiar with HubSpot you'll be able to jump right in and use these tools.
HubSpot & RiseFuel-Are Better Together
What's the point of buying a robust marketing automation software if you don't know how to use it? The HubSpot experts at RiseFuel work to leverage HubSpot to maximum efficiency so you can sit back and watch the leads come in.
The only way to know what we're really talking about is to give HubSpot a try for yourself. Talk to us here at RiseFuel and we'll help you set up a free 30-day unlimited trial of HubSpot and walk you through how to use it to achieve your marketing and business goals.