The four stages of inbound marketing – attract, convert, close, and delight – is a customer-centric framework that helps your orchestrate multiple customer touch points and organize your content production and promotion efforts.

1. Attract
The goal of this stage is to get in front of high-quality leads – namely, decision-makers and stakeholders in a company – that are most likely to make a buying decision and turn into customers.
Remember most B2B buyers tend to do quite a bit of research online before they decide to interact with a vendor?
The inbound methodology is designed to capture your prospects at, or before, this stage with content that drives traffic to your website (e.g., with SEO), builds awareness, and positions your brand as an industry leader.
Besides optimizing for search engines, you can also get in front of a new audience by guest posting on authority websites where your prospects get their information.
In addition, social media is a great way to promote your content thanks to the ability to target a specific audience on these platforms.
LinkedIn, with its ability to segment by roles, titles, and industry, is a particularly effective platform for B2B marketers.
2. Convert
Once you start driving traffic to your website, you need to convert them from visitors into leads by collecting their contact information so you can continue the conversation, build trust, and follow up.
You can offer a piece of valuable information (a lead magnet) in exchange for your prospects' information.
Most likely, this lead magnet is a downloadable digital file, such as an eBook, video training, informative spec sheet, or useful CAD file. In addition, webinars have a high perceived value and are popular among some B2B marketers.
Besides email and name, you can use this opportunity to gather other pertinent information during the sign-up process to segment your list. E.g., title, role, industry, and company size, etc.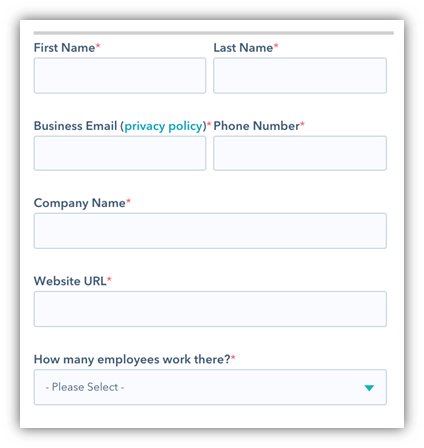 Once you have collected prospects' information, you can continue to nurture the relationships by providing value through content while educating prospects about your products.
3. Close
Sitting on a large email list won't make you any money if subscribers aren't turning into buyers.
This stage focuses on nurturing leads with the objective of turning them into customers.
A CRM (customer relationship management) system helps you keep track of these relationships so you can follow up with the most relevant content and offers.
Such centralized system allows for the transparency your inbound marketing team and inbound sales team need to work in synch and deliver a seamless sales experience.
It makes it possible to leverage the power of personalization automation in email marketing, which has the potential to generate an ROI of 4300%.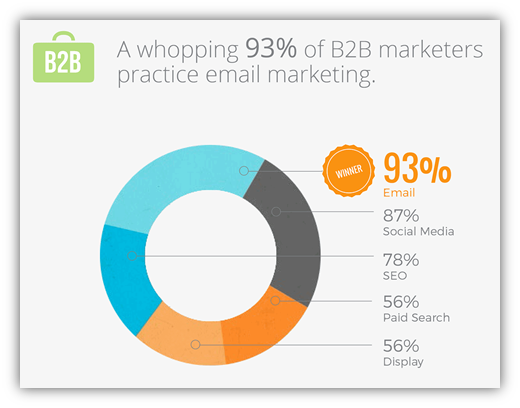 With the ability to segment your list and leverage personalization technologies, you can deliver content and offers that are most relevant and valuable to the lifecycle stages of each prospect – taking them down the path to conversion.
A CRM system also allows you to collect and evaluate data and identify leads most likely to convert with a technique called "lead scoring."
Following up with prospects individually is a great way to turn "hot" or "warm" leads into customers.
However, as you continue to generate leads, it won't be practical to contact each and every prospect.
A lead scoring system helps evaluate the potential of a lead to convert, so you can focus your resources on the most qualified prospects.
4. Delight
Manufacturers often have fewer customers but the value of each transaction is typically quite high.
Losing one customer can put a substantial strain on your company's financial health, making customer retention all the more important.
Inbound marketing, with its focus on cultivating customer relationships, is well suited to helping you build customer loyalty after the initial transaction.
At this stage, you can offer exclusive content that helps your customers get the most out of your products, have industry experts share their knowledge in customer-only webinars, or invite high-value customers to appreciation events.
Keep in mind that you're cultivating trust and relationships with decisions makers as individuals as much as with the company that's paying for your products.
After all, these individuals are the ones who make purchasing decisions. If they switch jobs, there's an opportunity for you to open up a conversation with another company if these stakeholders are on your side.